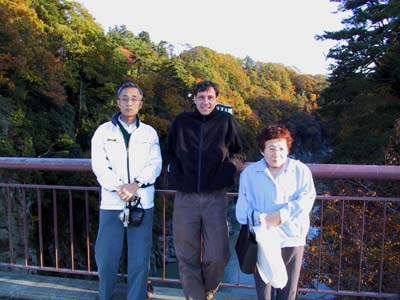 The timing was perfect for this fun trip organized by Mari's uncle Takeo and in company of her aunt Kinu. It was our last chance to enjoy a beautiful Japanese landscape in the fall.
Cette aventure organisée par l'oncle Takeo et en compagnie de la tante Kinu nous aura permis de jeter un dernier regard sur un joli paysage d'automne.
Dieser Ausflug unter Führung Maris Onkels Takeo und in Begleitung ihrer Tante Kinu war eine ideale Gelegenheit, um Abschied vom japanischen Herbst zu nehmen.