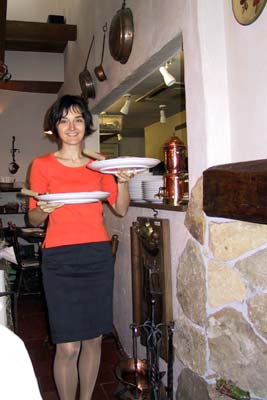 Soon Monica is on her way with the precious goods. Then, we used to chat sometimes for hours, drinking Grappa and Espresso.
Monica ne tarde pas à nous apporter ces biens précieux. Puis, nous avions l'habitude de papoter, parfois pendant des heures, autour d'un espresso et d'un verre de grappa.
Bald schon erscheint Monica mit den wertvollen Waren. Dann versanken wir bei einer Tasse Espresso und einem Gläschen Grappa manchmal stundenlang im Gespräch.