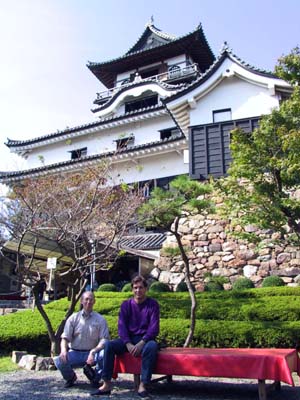 Just a short drive out of Nagoya, this oldest and best-preserved castle is a real treat, especially when visited in great company.
C'est en bonne compagnie que nous avons visité cette petite merveille non loin de Nagoya, qui se vante d'être le plus ancien et le mieux conservé des châteaux japonais.
Dieses unweit von Nagoya gelegene Schlösschen ist zugleich das älteste und besterhaltene. Ein angenehmer Ausflug in angenehmer Begleitung.