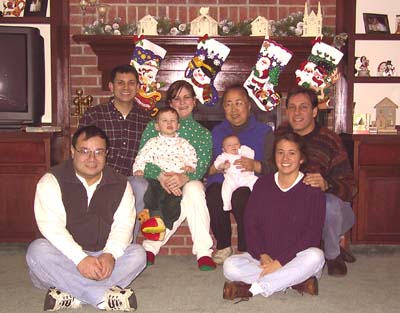 A self-timer shot of the hosts and their guests: Mari's mom, her brother Matt and the two of us.
Une photo, prise au déclencheur automatique, montrant les hôtes et leurs invités : la maman de Mari, son frère Matt et nous.
Ein Selbstauslöser-Bild, das die Gastgeber und deren Gäste zeigt: Maris Mutter, ihr Bruder Matt und wir.