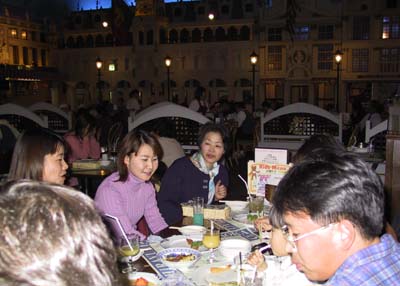 Mari's aunt Hiroko and cousins Naoko and Tomoko with her cousin Rumiko's husband, Yasuhiro, in the foreground.
Hiroko, l'une des tantes de Mari, ainsi que ses cousines Naoko et Tomoko. Au premier plan : Yasuhiro, le mari de sa cousine Rumiko (voir plus bas).
Maris Tante Hiroko sowie ihre Kusinen Naoko und Tomoko. Im Vordergrund: Yasuhiro, der Mann ihrer Kusine Rumiko (siehe weiter unten).