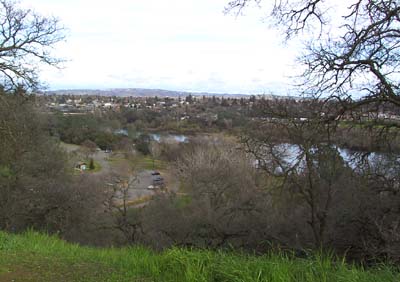 A hilltop view of the City of Folsom and Lake Natoma (the part of the American River trapped between Folsom Dam and Nimbus Dam).
Panorama sur la ville de Folsom et le lac Natoma, nom donné au tronçon de l'American River délimité par deux barrages.
Ein Ausblick auf die Stadt Folsom und den sogenannten Natoma-See (der zwischen zwei Stauseen befindliche Teil des American Rivers).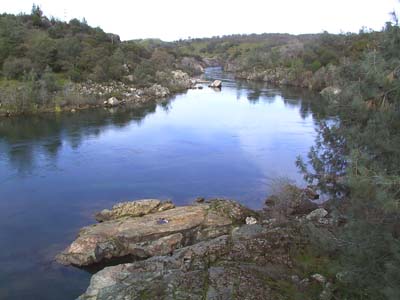 The scenic American River as it leaves Folsom Dam and enters town. There are pleasant hiking & biking trails on both sides, just 10 minutes from our home.
Une belle vue sur l'American River à la sortie du barrage et à l'entrée de la ville de Folsom. Les agréables chemins et pistes cyclables le long des deux rives se trouvent à 10 minutes de chez nous.
Eine schöne Sicht auf den American River als dieser den Staudamm von Folsom verlässt und die Stadt erreicht. Die Wander- und Fahrradwege entlang beider Ufer sind nur 10 Minuten von unserer Wohnung entfernt.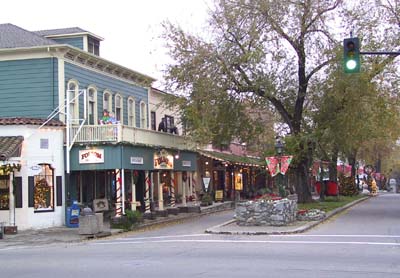 Sutter Street: the romantic old town part of Folsom. It is well known for its antique shops and art fairs.
Sutter Street : la vieille ville romantique de Folsom, renommée pour ses antiquaires et marchés d'art.
Sutter Street: Folsoms Altstadtviertel, bekannt für seine Antiquitätenläden und Kunstmärkte.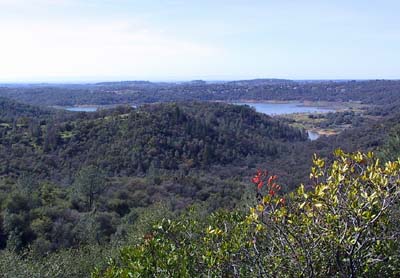 A Westerly view of Folsom Lake, as seen from Rattlesnake Bar Road. The whole lake is set in a State Park, which offers countless hiking, biking, horseback riding, camping, boating and swimming opportunities.
Le lac de Folsom vu du côté est. Situé dans un parc naturel, celui-ci offre d'innombrables possibilités de loisirs : randonnée, vélo, équitation, camping, navigation, sports nautiques, etc.
Westansicht des Folsom-Sees. Dieser befindet sich in einem Naturpark, welcher zahllose Freizeitaktivitäten bietet: Wandern, Radfahren, Reiten, Zelten, Bootfahren, Wassersport usw.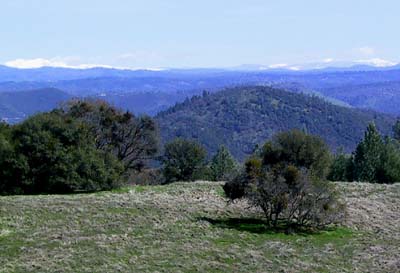 A glimpse of the snowcapped Sierra Nevada seen from Pilot Hill, on the Eastern end of Folsom Lake. This adds winter sports and mountaineering to an already long long list of leisure activities at our disposal.
A une heure de chez nous, les pics enneigés de la Sierra Nevada viennent ajouter les sports d'hiver et l'alpinisme à la panoplie d'activités de loisir à notre disposition.
Die Schneespitzen der Sierra Nevada sind nur eine Stunde Fahrt von Folsom entfernt, was unser Arsenal an Freizeitbeschäftigungen noch um Wintersport und Bergsteigen erweitert.